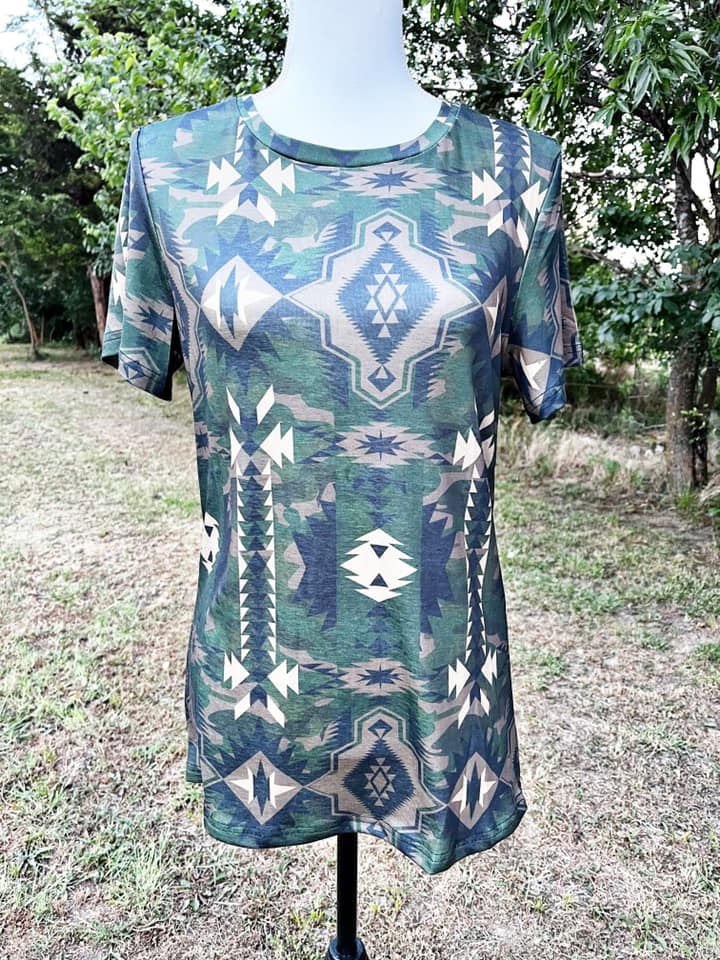 Girl Yas Camo Tee
Sale price
$16.00
Regular price
$28.00
Camo turned Aztec print. You'll get noticed in this camo-inspired designed tee from Crazy Train.
This must-have women's short-sleeved shirt is a perfect fit for you and your closet. With the green and tan blended colors, you can pair this with just about anything. Change it up with a little jewelry to make it go from casual to rodeo chic.
It's made from 62% Cotton, 30% Poly, and 8% Spandex. This fabric gives the shirt great vertical and horizontal stretch.
---
More from this collection